There are three facets to SEO Hacker. First is the blog, next is the SEO School, and lastly, our SEO Services. You could say that SEO Hacker is split into three but we're all really just one big team.
SEO Hacker Blog
Sean Si is the author and editor-in-chief of SEO Hacker. The SEO Hacker Blog is all about providing the world with the latest information in the SEO industry. Whether it's about Google, Facebook, Youtube, you name it – we give out only the best and freshest information from the web for you.
From advices, to tips and tricks, to lessons and tutorials, we are driven in teaching the rising necessity of SEO to the internet-savvy community of the Philippines and the rest of the world. Click here if you want to read about  the History of SEO Hacker
Join our group of SEO Specialists and readers in getting the freshest SEO news and information straight to your email inbox by subscribing with your email address in the form on the right sidebar.
SEO Hacker School
SEO Hacker School is all about teaching and coaching people who are interested in learning SEO and perhaps exploring SEO as a career or even just to help boost the keyword rankings of their personal website.
Our SEO School provides only the best-quality courses with live forum consultation and support. We are the first online SEO School in the Philippines. And we intend to become the first ever offline SEO school in the Philippines as well.
Our Vision: To create a bustling society of SEO specialists in the Philippines and the rest of the world who will contribute their knowledge and services to the society and the economy.
Our Mission: To be the catalyst to the rise of the Philippines as an internet marketing and SEO servicing country.
SEO Hacker's SEO Services
SEO Hacker is an SEO services company in the Philippines. Our clients range from Philippine based companies to international companies looking for a higher rank in the search engines. Particularly first page rankings in Google.
Who we are
We have been doing SEO since the 'new age' of SEO back in 2010. The new age was ushered by a slew of algorithm updates by Google that penalized multiple websites for exploiting a number of (now-outdated) ranking factors.
We were founded by Sean Si at the time when these exploits were wrapped up by Google. Hence, our SEO strategies and processes have been molded in such a way that it will never cross the way Google works. Some people call it 'white hat' strategies. We simply believe it's the right thing to do.
We know that business owners put a lot of weight in their branding. So we have decided to never put a client's branding at-risk. We never walk the line with shady SEO tactics that can get penalized – which means almost 100% of our processes are done manually. From writing the articles, all the way to building links and bridging relationships between webmasters.
What makes us different from other SEO companies is that we provide premium quality services that ensure high rankings, traffic, leads and conversions. We have a slew of SEO, social media and analytics tools that enable us to make our clients rank on the first page of Google.
We believe that SEO should be done right the first time around or not done at all. This means that all the work we do as a company follows Google's guidelines. We have never been penalized by Google. It may take a bit more time for us to rank on the first page (usually 6 months) but once we're there, we stay there for good
Our Vision: To see 500 digitally empowered companies by SEO Hacker experiencing huge growth in their online presence and conversions.
Our Mission: SEO Hacker exists to provide ethical, powerful strategies and execution to EMPOWER companies in generating more revenue in the digital market.
Who we are NOT
We are not another 'cheap' Filipino SEO company who will be able to magically make you rank on the first page. There is no magic in SEO.
Our prices are not 'cheap' or 'friendly' or 'affordable' because it takes a lot of effort, money and time to make a website rank. If you don't believe that, there's a good chance that you will end up hiring an SEO company that is doing shady tactics to make you rank high, fast and cheap, or you will end up hiring an SEO company that is full of promises but give you bad results.
We are not an SEO company that will hide the legwork from you. All the stuff we do are reflected in our monthly reports. All the links we build, all the articles we've written, all the pages we've created in your site, all the relationships we've bridged for your business – all in one comprehensive place that is sent to you every month.
We are not an SEO company that needs supervision. If you do go with us for your company's SEO, we don't need you to keep looking over our shoulders. Just sit back, relax and watch your rankings go up. That's what we do. That's how you should trust us to do our stuff.
We are so fanatical about our team and how we do our SEO that we make sure to hire and keep only amazing people working in our team for you! We are so fanatical about this that we have even created our own internal blacklist to keep the bad hires out.
Why we do what we do
Businesses and establishments have been moving to the internet for years now. Traffic and internet users have been mightily increasing over the past decades and some business owners are wise enough to see that the money is in the web.
There are a lot of things happening in the web today. A lot of updates, a lot of tools, a lot of opportunities, a lot of people, consumers and marketers are interacting in the web and using it as the marketplace.
It doesn't take a genius to see that the internet is a great and mighty tool to get your business, product, idea, service or anything you want to market, up and broadcasted to millions and millions of people.
And the best thing about SEO and Internet Marketing is that the CUSTOMERS COME TO YOU! You instantly get people who are, by their own sheer will, looking for your product, service or idea! If you know how to do things right online, your sales can be limitless – while you're asleep orders come in, while you're on vacation orders come in, while you're enjoying your Strawberry Shortcake, orders are coming in!
SEO Hacker provides only the BEST QUALITY service for SEO and Internet Marketing. The SEO Hacker team has everything you need in order for you to jump start your business website – from design, layout, content and videos, to Online Reputation Management, to SEO, marketing, advertising, copywriting and much, much more. Our packages list can be found here.
SEO Hacker is based in Paranaque, Metro Manila, Philippines. Interested local parties are highly encouraged to arrange for a face-to-face meet-up with SEO Hacker blogger and Specialist, Sean Si. You can contact him through e-mail here.
Sincerely,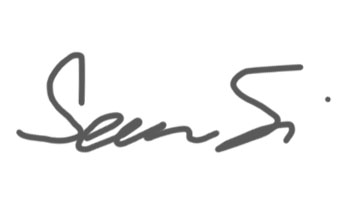 Sean Patrick Si
SEO Hacker Founder and CEO