Keyword density is hot-stuff for a lot of people – especially beginner SEOs. The truth is, it's not worth bleeding over coz you've got better things to optimize.
Counting Sheep
No, keywords aren't sheep. But when you speak of keyword density, that's what you're supposed to do. Count your keywords in regards to your whole body of content.
One keyword, two keywords, three… Why bother?
Some sources say that the best keyword density would range from around 1% – 7%. I believe that it is correct. Although Google says that having more than 2% is already considered spam for them.
Keyword density is such a big rave in the SEO world. But if you really know your SEO, you'd say it's overrated – as I do. Remember that on page optimization accounts for only 25% of your whole SEO factor.
Look at this pie-chart from SEO Moz, notice just how much share your keywords hold?
15% is a pretty good number for an on page factor considering that your whole on page SEO amounts for only 25% of your whole SEO factor. But consider the other factors as well – 66% has to do with links and anchor text – we'll get to that on chapter 3.
What I'm trying to point out is this: Keywords and keyword density is important. But don't bleed over it – there are even more important matters to optimize such as links and user-friendliness. My personal advice is to put good content over getting worried about keyword density.
On one hand, it's true that your keywords are your foundation – it's vital to know what keywords you should be working on. Then from that, just try to create great, quality content using those keywords without worrying on counting them.
1% of keyword density means squeezing in your keyword/s for every 100 words. Now for me, that's just crazy. I think my article would read like crap if I do that. Personally I don't bother – I just make sure I deliver great content that my audience loves to read and focus on off-site optimization and relationships.
Sincerely,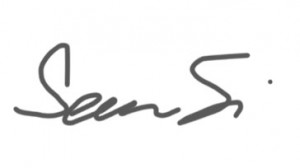 Sean Patrick Si
SEO Hacker Founder and SEO Specialist