If you've already read our Linkbuilding Tutorial series, you immediately get a gist of how important inbound links are to your website. Internal links, though not as powerful as inbound links when it comes to Google juice, contribute greatly to your site and page rank structure.
Creating Roads in your Site
If you've never seen a sitemap yet, you should check it out. Here's God and You sitemap for starters.
Noticed anything with sitemaps? I know what you must be thinking right now – "It's just a bunch of links."
That's exactly it. A bunch of links.
A Different Kind of Map
Having a sitemap is good. But it is not enough. If you want your site to be search engine friendly, you have to make sure that the structure of your website is thoroughly optimized.
Meaning, you have to do internal linking – and the best way to do it is to highlight certain keywords or keyphrases and link it to a relevant page in your site.
If you are a frequent reader of my blog, you can see that I practice this technique frequently – in almost every article. Take this article about Facebook getting into the search market for example and observe how I interlink my posts through the article itself and through the Yet Another Related Post Plugin for WordPress.
Make it easy for search spiders to crawl your site. Make it easy for Google bot to map out your website and find related pages linked to each other.
More internal links can't hurt. Unless if it already makes your page look like trash – in which case, it is under your discretion and taste to control it's density. Don't put too much for your readers because it might come out as distracting at times.
Page Rank (PR) Flow
You have to understand that every page has it's own Google Page rank assigned to it. Google page rank, as taken from Webworkshop.net is:
"PageRank is a numeric value that represents how important a page is on the web. Google figures that when one page links to another page, it is effectively casting a vote for the other page. The more votes that are cast for a page, the more important the page must be. Also, the importance of the page that is casting the vote determines how important the vote itself is. Google calculates a page's importance from the votes cast for it. How important each vote is is taken into account when a page's PageRank is calculated.
PageRank is Google's way of deciding a page's importance. It matters because it is one of the factors that determines a page's ranking in the search results. It isn't the only factor that Google uses to rank pages, but it is an important one."
So if you have a page in your site that has a Page rank of 3, internal links from that page to other pages in your site give out an internal PR juice flow of a PR 3. And if the internal link is relevant, then it increases the quality of the internal link, giving your other pages a boost in their Google PR value.
Getting the gist of it?
Internal links are a BIG, BIG bonus to your internal Google Page rank flow. And the best part is, you have TOTAL CONTROL over your internal links since it is part of your on site optimization.
Try it out! Make sure your site is internal-link optimized.
Discuss this with us in the forums.
Sincerely,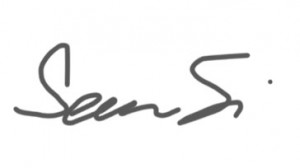 Sean Patrick Si
SEO Hacker Founder and SEO Specialist