There are several factors that affect your off site optimization. In this lesson, we'll be generally covering up those factors for us to have a look at the bigger picture of off site optimization.
Looking at other sites isn't cheating
In fact, it's exactly what you need to do if you want to start off your off site optimization. Look around the neighborhood and find sites that you want to get links from – since off site optimization is mostly about links.
Four Major Parts
There are lots more to off site optimization than meets the eye. But for an easy summary, I'll be discussing the four known major parts you should look for in a website where you're getting links from:
Page Rank
Google Page Rank deals with a website's inbound links (both quality and quantity), on site optimization quality, outbound link control, etc… Basically, it's a webpage's grade from Google. And no it's not where you are in Google SERPs if that's what you're thinking. Don't worry, it's a common misconception of Page Rank.
Page Rank is what Google named it because, to put it simply, it has lots to do with how they rank your website in the SERPs too. Though there has been some buzz lately about page rank holding less weight, I still think that it is a significant factor for your off page optimization.
Relevancy
If you are going to look at a website's inbound links, look at where those links are coming from and study up on its relevancy with each other. If the site linking to your website is relevant, it holds more power and passes on more Google Juice.
There is nothing better than getting a great link from a very relevant, authority website. Google checks your relevance with a website most probably through the similarity of your keywords in different places.
Quality
The quality of a website has to do with both it's on site and off site optimization factors. Is the site structure search engine friendly? are the nitty gritty on site details in place and populated? Are the inbound links relevant? Are they coming from quality sites?
You can gauge a site's quality by looking at it's Alexa rank, Google Page Rank, MozRank and Compete.com Rank – these four can give you a good rough estimate of how well a site is doing qualitatively. You can use different tools for checking these four things in your browser.
Outbound Links
A good website will not give out too much outbound links. They will not link out to a lot of websites because they know that it depreciates the value of their own site by giving out Google juice to the sites they link out to.
Linking out to a site is not a bad thing, but if you overdo it and give links to a lot of sites, then it would simply drain the Page Rank juice off from your site and feed it to the site's you're linking out to.
So in choosing a site to get a link from, try to count their outbound links. Are you just going to be one of the hundreds of outbound links they have? Or are you a part of an elite few external links they have in their site? Always choose the latter.
Click here to read more about ideal site attributes to get a link from
Sincerely,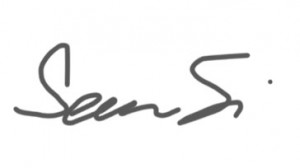 Sean Patrick Si
SEO Hacker Founder and SEO Specialist