Links have almost everything to do with your off site optimization. And off site optimization has almost everything to do with links.
Say hello to my Little Friend
Links would be the name of off site optimization's best friend. In the end, off site optimization for your SEO would be gauged by how much good, quality backlinks you have going in your site.
Quit Pointing Fingers
We've already talked about links on lesson three of Chapter 1. That was links in light of search engines and the web. Now we're gonna talk about links in light of off site optimization.
Outside your site
How else can your website interact with what is 'Off your page?' You've guessed it! Links! I'm guessing you're already tired of hearing me babble the word 'Links' all the time. But that's what it's all about. I just cannot overemphasize the obsession SEO specialists have over links.
Ranking in a very low competition keyword is easy – you only need to have great on site optimization and keyword presence and voila! You'll be in first page in no time.
Ranking for a fairly competitive keyword – now that's a different arena. And this is where off site optimization comes into play.
The link arena
You have to play the game by Google rules. And if they say more links, more trust, more rank then you better comply. There are lots of attributes to a link which we will be tackling in detail in the next lessons.
It's never easy getting links from other websites. Often times you have to wait, negotiate and reciprocate. Right now, one-way links (links pointing to your site without you having to point back out to them) hold much bigger value than two-way link exchanges.
This is why ranking in Google is now much tougher than ever before. Even so, there are people who are really good with getting links. They have strategies set in place – such as guest blogging, forum posting, blog commenting, etc…
Right now, it's just important that you get a good awareness of how big a factor links are to your off site optimization.
Sincerely,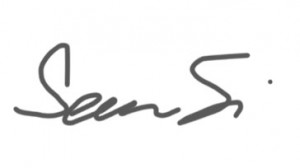 Sean Patrick Si
SEO Hacker Founder and SEO Specialist