This is definitely one SEO technique that never gets old – yep, even with black hatters.
Personal Favorite?
Forum posting has been around… Well… Since forums came to be. It's one of my personal favorites when it comes to SEO – it has most of the off site elements in it.
That's why it's called a 'Community'
Forums are one of the places in the web where you will experience social sharing with other people – usually through the form of text and links. A forum is the place to be when you want information from real people with a no-holds-barred attitude.
In short, a forum is a great place to tell people that you're good in a certain niche (which the forum should be about in the first place) and build trust and reputation for yourself as a member of that forum.
So what does it have to do with your off site SEO?
Here's the trick in forums: notice the attribute of your profile called the 'signature' ? Most of the forums in the web have this feature for it's users.
What you need to do is to make sure that you are a good and reputable contributor to the forums and then sooner or later create a signature with a link back to your website.
Of course, you should use all the previous SEO fundamentals I taught you in the previous lessons – be mindful of your anchor text and if the forum allows dofollow links in their signature area.
Most forums use BB code. How do you insert a link using BB code? I'll give you a sample:
[URL="https://sample link here"]Anchor text here[/URL]
This is how a link code in a forum signature looks like. Use it to your advantage. Forum posting is community link building – it's fun, educational, informative, interactive and it gives you great linkjuice to boot!
Sincerely,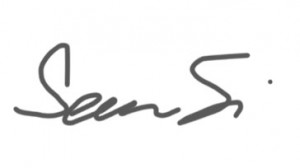 Sean Patrick Si
SEO Hacker Founder and SEO Specialist