So what's all this fuzz about SEO? It's as if it just popped out of nowhere to flood the internet.
The Obvious Truth
Have you ever used Google? Or another search engine? I'm sure you pretty much have – or else you wouldn't have enrolled in this course in the first place. The fact of the matter is, search is now enrooted in our lives as a common, everyday activity.
Information Age
This is the era wherein information is everywhere. If you need to know, you got it. Where? Well, in the internet of course! How? Now that's where it gets interesting.
Search engines are practically the best and easiest place to find something that you are looking for. It is arguably one of the biggest catalyst to further the information age as to what it is today.
Information is money. Money is power. And power? Well it's just one of the things that we work a lifetime to achieve. How information rose up to become power is mostly thanks to the search engine. Without search, information will be difficult and uncomfortable to find. Without search, information is tough to come around.
Click, click, click…
With just a few words in the query box, everything about the world is in your monitor – words to describe, pictures to paint it, videos to excite, music to soothe and a lot of other things.
The search has revolutionized information itself. Why go through a big stack of encyclopedias to read about outdated information when you can entertainingly watch it in the internet within a few seconds?
Business Matters
Now, businesses here and there realize the importance of their presence in the search engines. If they want people to comfortably find them, they need a way to make themselves appear in the clickable and viewable ranks of the search engine results page.
Hence, people started to look into how to rank higher in the search engine results page (SERP) in order for them to get more traffic and perhaps convert those traffic into customers.
And so SEO took off – and now in the heat of the information age, SEO has become one of the hottest, most competitive business and internet marketing art in the web.
For some, SEO is the reason for their million-dollar revenue-generating website. For some SEO is the reason for their fame. For some, SEO is a game. For me, SEO is an art that I love doing. For you, SEO has yet to define itself.
What we do know is that SEO is VERY important. And it will certainly change the way search is developing in our world today.
Sincerely,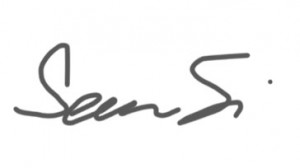 Sean Patrick Si
SEO Hacker Founder and SEO Specialist