Search is and will always be one of the foremost activities in the internet. The internet is all about information – and search meets the purpose of information through making it easily found by people who need it.
People need to know
As I've said in the previous lesson, information (knowledge) is power. People want power and if you don't want to look dumb, then you need to know.
When a friend asks me about something I have no idea about, I always consult my best friend Google about it. And I'm sure you do too. Uh-huh, yeah. Thought so.
The Statistics
Every second there are 5,000 search queries happening all over the world. Again, that is EVERY SECOND.
And unlike people flittering on Facebook, people who search are in focus mode. They are looking for something – therefore their enthusiasm about the certain information they are looking for is far higher than what they tend to 'bump into' in Facebook. Perhaps, that's the reason why Facebook is trying to get into the search game.
Search can never be compared to social network flittering. The conversion rates would certainly be different. The social network and the search engines both have different purposes, different marketing strategies, different approach to customers, etc…
Search is powerful
When you have secured your position in the search engines, it will be the one working for you. It will passively drive traffic to your site and it will bring your business customers who are already looking for you. But it ain't easy. In fact, the competition gets crazier everyday.
Being on top of search results spell out authority, relevance and trust. If you're there, you are probably the best website there is for the specific keyword used in the query. So it definitely says a lot about you. And since people trust Google, they'd most probably click you.
Case in point: If you are a business, first you'd want to be involved in the information age (meaning, get a website!) Second, you'd want that website to have traffic – not just any traffic but traffic that is already looking for you. Where do you get that kind of traffic? Yep, you guessed it – search engines.
SEO is the next big thing.
Sincerely,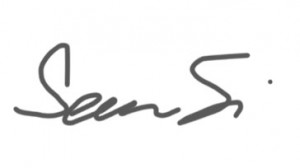 Sean Patrick Si
SEO Hacker Founder and SEO Specialist