The very purpose of a website is to inform people. Websites are information hubs and platforms where people extract knowledge they need from. If no one is visiting a website, it is useless.
Being found is the first step
I don't care how people get into your site as long as they do. Being found is the first step to let them in – either through social network, through other blogsites/websites, through search engines, etc…
If people don't find you, you are automatically a failure. Because you are unable to achieve your purpose in drawing in visitors to your website. As such, internet visibility is one of the most vital aspects of your internet marketing plan.
Now you see me, now you don't
For some people, being visible in the search engines amount to tons of massive income. Being first in the keywords "weight loss" for example, can get you a huge amount of sales because those keywords generate a huge amount of traffic.
From that traffic, they will now focus on conversion, thus getting sales, thus earning profits. Imagine what would happen if they lost that rank in the search engine and they get sandboxed for, say, 6 months? By the way, here's what to do when you get banned or de-indexed by Google.
Ouch! That's definitely gonna hurt. They will surely lose profits and will see their sales go down – drastically.
Internet visibility will dictate your business success in the online world. And the best way to be visible is through the search engines. What you've learned in this basic e-course is one of the best knowledge you can ever put to use to leverage your internet visibility.
Always remember that in SEO, the basics hold water. Keep doing them, and sooner or later you'll find yourself ranking well, thus increasing your online success.
Sincerely,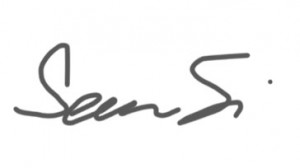 Sean Patrick Si
SEO Hacker Founder and SEO Specialist