Links are what make up the web. Without links, you cannot move from one webpage to another (unless you type in the URL – which is pretty crazy if you're going to keep doing it). In SEO, links hold the biggest weight when it comes to ranking in the search engines. So it is vital to understand how links work.
Point and Shoot
Giving a link to another website is pretty easy. Set it up. Point it to another website. Publish it.
Asking for a link from a webmaster is the hard part. Nowadays, links are not given away just like that.
Creating a link awareness
I'm pretty sure you already know what a link is so I'll skip that part. I just need you to be aware as of how important a link really is. Links are the only means of moving from a webpage to another webpage and from a website to another website. It's also how the search engine spider moves in the web. Consequently, it is also how we as human beings move in the web.
If you're not an SEO practitioner, you have little to no awareness as to how important a link is in order for you to rank in Google's search engine. Google's algorithm gives a big factor to links pointing to your site. Links pointing to your site are also called inbound links or backlinks.
The more the many-er?
The more links you have doesn't necessarily mean you'll rank higher. In fact there is a chance that Google might penalize, or, depending on your offense, ban your website if it sees that your links build up quick in a short span of time – especially if those links are coming from a website that is not necessarily relevant to your website.
The idea behind links is that webmasters don't like to link to crappy, unrelated websites – common sense right? The web is created as a place for people, not spammers nor link builders. So Google expects your links to build up gradually – taking time and exposure to other related webmasters or bloggers for them to link to you if and when they find something valuable that they'd like to point to in your website.
Linkbuilding is the term we use for SEO campaigns that is focused on getting, creating or asking for backlinks from other websites. All SEO campaigns has to have linkbuilding. It is no less than necessary for your site to rank higher in the SERPs
There are ways to get quality links that will surely put you up high when ranking for certain keywords in Google. It's too long for me to address here. Good for you that I made a FREE Linkbuilding Strategies tutorial! It's an 8-lesson short tutorial course that will take you a level higher in the aspect of link building.
There's more to linkbuilding than meets the eye. It's a very complex system. It's the most pain-in-the-ass part of the work as an SEO specialist too.
So from yours truly, SEO-Hacker to you:
Welcome to the world of links!
Sincerely,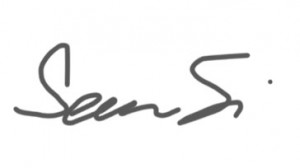 Sean Patrick Si
SEO Hacker Founder and SEO Specialist