This is the tricky part. This is where search engines keep their most delicate information and secrets. This is how search engines differ the most. Ranking is what SEO specialists are born for.
Which one comes first?
Ranking is what we're all here for. It's why we do SEO – to get to the top and rank first. To know how ranking works is the key to knowing how to improve your rankings in Search engines.
Query me crazy
Why Google is the foremost search engine in our generation today is because of their superb ability to remove spam and unrelated results in their search engine results page. They filter it out in their index and make sure that spams and other least-related websites and information are filtered out to rank last – or better yet, sandboxed.
Being sandboxed is the same as being penalized or banned. It's a place where they put your website as they remove your site from the normal index database. You don't want to be in the Google sandbox.
Google's ranking system comprises of two Major factors:
On page factors
Off page factors
These two factors are then computed to gauge how high a webpage's page rank is. Page ranking is how Google gauges your website's authority and reputation. A webpage with a high page rank value is deemed more important and therefore it is more likely to rank higher than those with lower page rank. But that is not always the case.
Sometimes when a lower page rank has more relevance to a query than that of a higher one, the lower one will take priority. All rankings depend on Google's data in relevance to the user's query. In the end, the searcher still has control on the search results depending on how good and specific he/she is in defining his/her query.
My point is, the higher the page rank, the more chances you will have to appear higher in the rankings. We will discuss on page and off page factors more thoroughly on the next chapters of this course.
Join the discussion regarding this topic in our SEO Forums
Sincerely,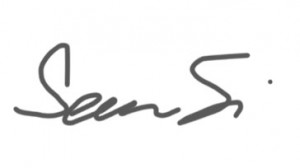 Sean Patrick Si
SEO Hacker Founder and SEO Specialist