Search engine index databases have different layers where they segregate websites depending on the rate of change and updates that occur within the pages of the site.
One, two, three, four…
Google index database is designed with layers to support their process of indexing websites. In this lesson, we'll be discussing more about layers and how it affects search engine optimization.
Where on the layer are you?
There are different kinds of websites. There are blogs, information websites, e-commerce sites, gaming websites, social networking sites, and what have you. The information turnover between all of these websites differ from their function and design. Blogs can have an information turnover rate of once a day or even twice a day while an information website can remain static for a month or two or even up to a year!
Whenever a search engine indexes the web, it takes time. It will take a lot of time for a search spider to crawl the whole web everyday or even every month. And what if most of the websites in the web have yet to update their information? It's a waste of time.
So search engines designed the layer system for them to save time and resources.
The websites that update frequently get to be on the upper part of the layers. Websites on the upper layers get to be indexed more frequently – once or twice a week, perhaps even more. While the ones which are mostly static are placed in the lower layers. These websites are crawled and checked only when it's time for the search spiders sweep the whole web. Which is around once a month.
Wouldn't want to be part of that lower layer, would you?
This lesson doesn't apply for Google anymore though – as they have already updated their index database and web crawling process to their new engine named Caffeine. You should check out how Caffeine works. It's pretty amazing.
So that's it for the first chapter "How do Search Engines Work"
Congratulations on completing Chapter 1!!!
Sincerely,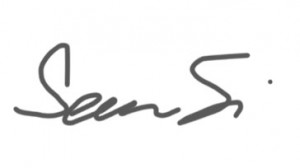 Sean Patrick Si
SEO Hacker Founder and SEO Specialist