First of the two major factors in search engine rankings is On Site Optimization. This is the foundation of your website's SEO. Without on site optimization, off site optimization is futile.
Everything you can touch
On site optimization deals with everything on your website that you can change and manipulate. On site optimization accounts for around 25% of your website's SEO. It ain't too big but it's the foundation of your off site optimization which accounts for roughly 75% of your site's SEO.
Why so small?
25% is a pretty small value for the hell lot of work you put in your website's SEO. Why is it limited to such a small percent? There's a long history behind it. And it's more of Google's genius or, should I say, defense against spammers.
If a bigger piece of the pie were given to on site optimization, SEO won't be about people anymore, it'll be about codes and about how you can make your website and content more optimized for search engines.
Google figured out that the web is a place for people, not for search engines. So they came up with a search algorithm to make the web a better place for searchers – for people. They put the bigger piece of the pie on off site optimization where you can't directly manipulate the results to affect your rankings.
The Cornerstone of your SEO
Even if it's a small piece of the pie, it's the one that holds the pie together. On site Optimization is everything that your off site optimization is going to be built on. It is where you build on your keywords, it is where you get people in and keep them as readers/ followers/ customers.
We build websites for people. All websites should cater to people. All articles and content should cater to people – people's demands. On site optimization is all about meeting those demands while making sure that your website is also search-engine friendly. Some people make the mistake of doing one and leaving the other out when you can simply do both.
There are a lot of tools on the web to help you do on site optimization. I for one, choose Scribe SEO to help me save up time to do my on site optimization. It helps me make sure I get the right keywords in the right place, tells me what keywords to change, gives me alternate keywords option, tells me my content's overall SEO score, and so on.
It helps me get on site optimization's "pain in the ass" part off my chest.
Anyhow, that's the overview of on site optimization. We'll be discussing it more in detail on the next lessons.
Sincerely,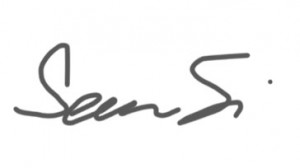 Sean Patrick Si
SEO Hacker Founder and SEO Specialist