There are several factors that make up your on site optimization. In this lesson, we'll shallowly cover up the different factors and their direct and indirect effect in your site's SEO.
More than your fingers can count
On site optimization has lots of factors in itself. Personally I wouldn't give too much focus and time on all of them. You just have to choose which ones cater most to people and to search engines.
Four major parts
There are a lot of factors you can think of when it comes to on site optimization. For this lesson, I'll be chunking on site optimization to four major parts:
Navigation
Navigation deals with how users move in and out of your website. It's basically how people have their way browsing your website. This mostly has to do with links in your website and where you place those links.
Interlinking webpages is a great way to help people navigate through your website. If you noticed, I always interlink my articles by looking for keywords and/or keyphrases and linking it to another article/ webpage with relevant information/ value.
In this way, I make it easier for people to find relevant resources within my website and at the same time, I also make it easier for search engines to crawl my websites by letting them follow links within my content to relevant information within my site.
Design
Dealing with design has more to do with how artsy your website looks. When I say design, I'm more concerned on where you place your links, where you put certain keywords, where you type out certain headers, etc.
Having great design makes it easier for search engines to verify the friendliness of your website to their crawling structure.
Design deals with where you put your links, your forms, your header, or whether you use flash, CSS or if you are W3C compliant with your codes. There's more to design than meets the eye. Personally, I'd say focus more on user experience with your design. Keep it simple, keep it clean. Make it fancy if your target audience are artists. Otherwise if you're a site for normal, common people, I say be a minimalist.
Content
This is, in my opinion, the most important part of your on site optimization. Your content will establish your keywords, your relevancy, your reputation, your user-friendliness, your human-ness. It is what makes your website human. And that's what people look for – a human connection.
People are looking for human content. Information that will help them get what they need. Scribe SEO does a great job in helping you focus on making your content user friendly. It does all the dirty-work for optimizing your site so that you can focus on writing and breeze through to publishing your article.
Take note of the headers and title tags. Make sure that you put your keywords in it and use it in such a way that it is intended for readers and users. Check the length of your article. Make sure you're not beating around the bush. Be straight, concise and honest. Check out how Seth Godin writes – he usually doesn't exceed 400 words and he's a consistent top 10 American Blogger.
Just a piece of advice: don't write for search engines – coz some people do. They stuff their articles with keywords up to a point where people find it hard to understand what they're talking about.
Sincerely,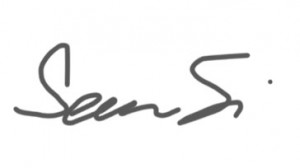 Sean Patrick Si
SEO Hacker Founder and SEO Specialist