Blogging. SEO. Internet Marketing. Social Network Marketing. Inspirational and Motivational Talks. Reputation Management.
Sean Si does speaking engagements throughout the Philippines. He is the founder and editor-in-chief of SEO Hacker, an SEO and internet marketing company. His expertise in the field has drawn the attention of business and company owners, internet marketers, event organizers, bloggers, and other people interested in penetrating the booming internet market of the Philippines and abroad.
---
PRISM – UST Food and Hospitality Marketing Convention 2013
---
Digital Media Marketing – Executive Forum, Mandarin Oriental, September 2013
His Latest Powerpoint Presentation
Here are some of his Speaking Engagement Certificates:

---
Some of his co-speakers:
| | |
| --- | --- |
| | Joseph "Erap" Ejercito Estrada was the 13th President of the Philippines, serving from 1998 until 2001. Estrada was the first person in the Post-EDSA era to be elected both to the presidency and vice-presidency. |
| | |
| --- | --- |
| Carlo S. Ople currently serves as the Digital Publishing Business Unit Head for the fastest growing TV network in the Philippines, TV5. Prior to this he was the Founder and Principal Consultant of Catalyst Interactive Marketing Inc., a digital marketing agency in the Philippines. His professional background also includes being the Digital Marketing Manager for Friendster and the Marketing Manager for Level Up Games. | |
| | |
| --- | --- |
| | Francis Kong has been trained and licensed by Maximum Impact of Atlanta Georgia to do the Maxwell leadership programs. Trained and licensed by The Ziglar Corporation in London to do the Ziglar Sales and Presentation programs. He has been featured in many of the major business conventions and conferences both here and abroad. |
| | |
| --- | --- |
| Janette Toral is a practicing e-commerce, social media, and Internet marketing specialist, Trainer, Blogger, policy lobbyist, and Entrepreneur(business and social), educator, researcher, Writer, ambassador, community leader, business leader, and dubbed as "Mother of E-Commerce Law in the Philippines". | |
| | |
| --- | --- |
| | Fidel "Eddie" Valdez Ramos, GCMG, popularly known as FVR, was the 12th President of the Philippines from 1992 to 1998. During his six years in office, Ramos was widely credited and admired by many for revitalizing and renewing international confidence in the Philippine economy. |
| | |
| --- | --- |
| Jason Acidre is a Manila-based Search Strategist. Co-Founder and CEO at Xight Interactive. He takes charge of the company's marketing, client acquisition and strategy development. | |
---
SEMINARS GIVEN
Adcreate Society Seminar DLSU
(An unusual introduction to internet Marketing, 2010)
Emerging Technologies Seminar DLSU
(What the Heck is SEO and why do I need to know it? 2010)
(Why Internet Visibility is Business Success, 2010)
Secrets to Blogging Success (Webangelism conference)
(Christ Commission Fellowship, 2010)
How to break the Traffic Barrier with your Blog
(College of St.Benilde, Nov 20, 2010)
What yo' mama didn't tell you about SEO
 (AMA, Nov 26, 2010)
What yo' mama didn't tell you about SEO (CA Week)
(College of St. Benilde, Dec 20, 2010)
What the Heck is SEO and why do I need to know it 
(De La Salle University Dasmarinas, Jan 20, 2011)
What yo' mama didn't tell you about SEO (DLSU Em-tech)
(De La Salle University, Aug 13, 2011)
What is SEO and Why do I need it ? (Technopreneurship 3-day Conference)
(Megatradehall, April, 2012)
On Site Optimization 101 (Drupal Camp 2012)
(UP Diliman Marine Auditorium, March, 2012)
On Site Optimization 101 (iBlogph)
(UP College of Law, May 25, 2012)
Internet Marketing and Ethics (Em-Tech Class DLSU)
(DLSU CCS June 2, 5, and 7, 2012)
Using Social Media and SEO to boost Enterprise Capabilities (Information Systems Class DLSU)
(DLSU CCS July 17, 2012)
On Site Optimization 101 (TV 5 / Interaksyon Team)
(Marajo Tower, Novaliches Office April and May, 2012)
(Great Eastern Hotel October 26 – 28, 2012)
(Mastering Online Ranking Conference 2012, Vista Venice Resort, September 29-30, 2012)
(Prism: First Thomasian Student Food and Hospitality Marketing Convention, UST, Le Pavillon, February 11, 2013)
(DLSU Economics Leaders Congress 2013, Henry Sy Sr. Hall, February 26, 2013)
(Travel Facilitators Market, Crowne Plaza Hotel, July 5, 2013)
(Digital Media Marketing Forum, Mandarin Oriental Hotel, September 26, 2013)
As a public speaker and internet marketing and copy-blogging coach, Sean has given talks, training and consultation sessions and seminars on career and business inspiration, social network and internet marketing, blogging success, SEO and reputation management.
Sean is a problogger. He owns several blogs and has sponsored several others such as Actlikeaman, God and You, TeachwithJoy, and BrideandBreakfast in trying to achieve a personal vision for the Philippine internet and blogging community.
Book Sean Si for a Talk!
You can check out on what dates he is available in his Google Calendar below: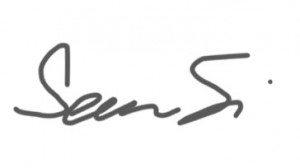 Sean Patrick Si
SEO Hacker Manager and Specialist