Everything starts with the basics. When you were a kid, you started with ABC's for english and 123's for Math. Do you think ABC and 123 is important? The no-brainer, common-sense answer would obviously be YES! Now we're giving you all the basics of SEO in a simple, jam-packed course that is meant to teach you SEO!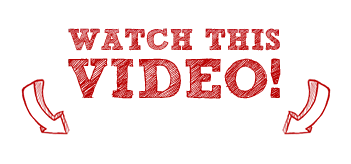 "Can I really Learn SEO?"
Absolutely! And that's what's exactly going to happen with you as I'm giving it all I've got to help you and support you as you learn SEO. At SEO Hacker School, you can:

Post your questions and read our guides in our Backstage Forums

Go through the 72 SEO lessons at your own pace

Get notified whenever you're getting left behind with your lessons

Take the Quizzes to gauge your SEO knowledge

Apply what you've learned in your own website!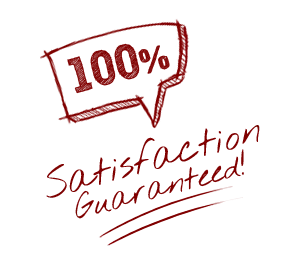 Now you might be thinking that this might be a low-quality course you're getting into. My answer for that is: Just take a quick read at one of my articles and tell me if you find it low-quality – coz that's how this course is gonna be and more. I'm also pitching in video tutorials and sessions to boost up your comprehension on the basics of SEO.
"I don't believe it! What's in it for you, Sean?"
Well if you must know what I'm into then okay I'll spill. I'm looking out for the best students to help me build SEO Hacker. The best students and the most active ones in the community will be on-boarded into SEO Hacker and become a copywriter, an internet marketer or an SEO specialist too! That is, if they so desire. Think you can make the cut? Then start enrolling! I assure you that you have nothing to lose and SO MUCH to gain!
The enrollment fee is a measly $30 – where else can you find an SEO school with a $30 enrollment, high-quality lessons and modules designed to simplify SEO for you, Graduate Certification, and full 24/7 support? That's right – nowhere else.
"Having previously known only "bits and bobs" about SEO, I signed up to SEO hacker's 28 lesson course on Search Engine Optimization. All of the lessons came in easy to understand and broken down English, while still teaching me the fundamentals about what is needed and more importantly – what Google likes/dislikes.  Many thanks to Sean and SEO Hacker"
– Chris Simpson
Vipercctv.com
Here's the course outline:
Basically, there will be four (4) main modules through the course and we will dissect them thoroughly in simple words for you to understand. The modules are:
How do search engines Work?

Introduction to search engines

Search spiders

Links

Indexing

Retrieval

Ranking

Layers
On Site Optimization

What is on site optimization

On site factors

Meta tags

Keyword density

Image alt text

Outbound links

Internal linking

Slugs

SEO copywriting (content optimization)
Off Site Optimization

What is off site optimization

Off site factors

Links

Anchor text

Anchor title

Linkbaiting

Forum posting

Blog Commenting
SEO Facts and Figures

How important is SEO today?

Search is still the biggest game in town

Internet visibility

How important is it to be on first page of SERPs
That's the meat of the course. Hope it's enough to fill your SEO-hungry mind. Anyhow I make sure that I teach only the BEST. There are only 1000 slots available by the way and it's easily running out. Enrollment is on-going. You better hurry up and enroll now or you might be left out!
How this course is going to work
This course is in SEO Hacker School and can be accessed by enrolled students with the student level of Insider and Pro
Lessons will be available for reading anytime.
Forums are available for participation and citation anytime.
Email support will be available in helping you get back on track with your lessons.
Valuable resources will be cited for you to have further readings in other websites.
Other lessons will include video sessions with (Ahem! Yours truly) Sean himself.
It's so easy to enroll and it's so easy to get your lessons too – simply login, and the lessons will be served automatically. But you have to make sure that you read 'em! All questions and concerns will be entertained in the community forums and not in my email inbox. So make sure you visit our community forums before, during or after the course if you think you'll need follow-through with the lessons you'll be getting.
Again, this is a paid, premium course, and I sincerely encourage all the up-coming SEO practitioners to enroll now. For the advanced SEO practitioners or SEO specialists, please leave room for the newbies because I only have 1000 slots available for this course. We have an up-coming Advanced SEO Course – enroll for that one instead.
So please, if you think you know the lessons as outlined in our modules then I'm sure you're already way past basic SEO.
If you want to learn about SEO and want to make this an interesting experience then I'd advice you to sign up for Sean's Basic SEO course. This is simply the best course available online which I've seen. Sean has been a wonderful friend and teacher for me.
– Hamzah Kutub
Entrepreneur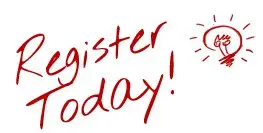 Again, to all new enrollees, welcome to SEO Hacker School's Basic SEO Course!
Hope you enjoy the lessons, and learn Basic SEO thoroughly.
My best wishes to you all,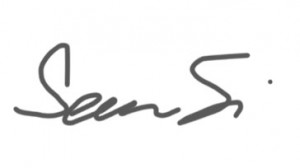 Sean Patrick Si
SEO Hacker Managing Director