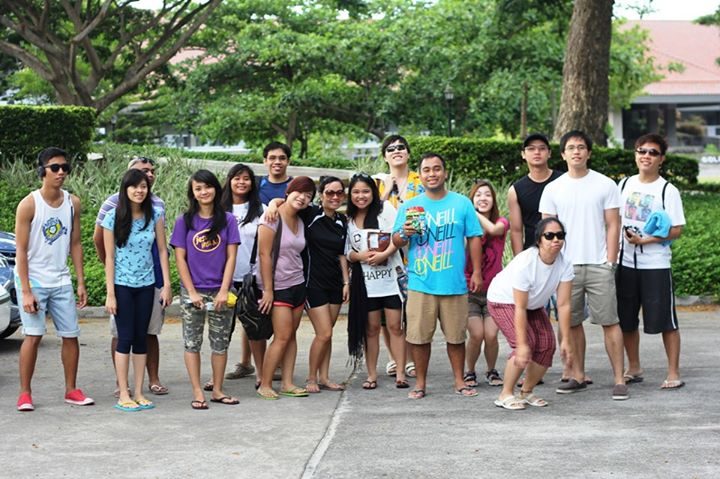 I recently finished the book 'The Tipping Point' by Malcolm Gladwell – to give you a little more background about it, it's a book that talks about what happens before an epidemic and what factors you can affect in order to start or stop one.
I talked with you guys about Critical mass and Residual income before. I finally found out that it is only achieved when your company has 'tipped' in a business perspective. Today I bring you good news!
We are on our way.
The foundations are laid. The flags are waiving. We are at the forefront of success! SEO Hacker is a name now known by many – especially those in our industry.
From the highest, most well-funded internet marketing company to the lowest 1 month start-up and freelancers – SEO Hacker is a name that has passed them by once or twice. I still can't believe how many people approached me at MorCon and in some places I've been to.
What else do we need to do?
Jeff Bezos (CEO of Amazon.com) said: "I very frequently get the question: 'What's going to change in the next 10 years?' And that is a very interesting question; it's a very common one. I almost never get the question: 'What's not going to change in the next 10 years?' And I submit to you that that second question is actually the more important of the two — because you can build a business strategy around the things that are stable in time. … [I]n our retail business, we know that customers want low prices, and I know that's going to be true 10 years from now. They want fast delivery; they want vast selection. It's impossible to imagine a future 10 years from now where a customer comes up and says, 'Jeff I love Amazon; I just wish the prices were a little higher,' [or] 'I love Amazon; I just wish you'd deliver a little more slowly.' Impossible. And so the effort we put into those things, spinning those things up, we know the energy we put into it today will still be paying off dividends for our customers 10 years from now. When you have something that you know is true, even over the long term, you can afford to put a lot of energy into it."
All we need to do is keep going. Keep doing the right things. Keep hitting our targets. Keep innovating. Keep giving clients what they want. Keep being the thought leaders in our field.
All that and build our brand and team. That's you and that's me.
We are the pillars that this great company is going to be built on.
Trust is a Rare Gem
And we are very blessed to have it abundantly here in our team. I leave my door open – nothing gets lost. We pass the ball on to another teammate, we're confident it gets done.
I know that it has been a tough time getting back your trust after all that has happened after moving here to our new office. I know that I have a fault in all that mess. But please know that not everything that was said is true. More importantly, not everything that was said is helpful.
I can call you fat. It can be true. But I'm pretty darn sure it won't be helpful.
You have seen my efforts in trying to reach out to each of you. I want to make things better. We all want this to work.
Most of you believe that God led you here. And it's nothing short of a grand reason and purpose. I believe so too.
I've heard a lot of stories of a company gone bad because of its team. I know how blessed I am to have all of you as my team.
One thing you can be sure of. I am the pilot. And I'll do everything in my power and wisdom and strength to steer and navigate and maintain the plane towards our destination. If our plane crashes somewhere along the way, I will make sure to safely lead you out of the crash before I try to escape the fires myself.
But in all that's going to happen, be assured that God is completely in control. Whether we do arrive or we crash – He has a great purpose.
And it was one heck of a ride.
Now, here's the dawn of a new age. It's the start of our third year together. I see new faces and that means our team chemistry will once again be shaken.
I need you to step up and here are some truths that I want to confront you with today:
Your salary will only go up – meaning there is no way for you to skill down or task down. There can only be one way to stay in the team and to keep your salary: Up. Keep moving up. Innovation is a discipline that you have to take on. You are my forerunners. Everything that you will innovate will mean growth. Your growth and the company's growth.
Let's face it – some of you here have been cruising. Happy with the status quo. Milking the cow for what it's worth. That is never a good thing. You are sitting ducks for the next big thing to shoot down.
The reason why we are moving to content marketing is not because we innovated. It's because we were cruising too much and we've lagged behind – and now we need to catch up. This is something that we do not want to happen again.
We want to be ahead. We want to be the thought leaders. I want all of you to be authorities in your own right. In your own special niche. In your own specific talent and skill. I want the world to know who you are and recognize that you are an all-star player. I want other companies to desire you in their team.
This is my vision for each of you.
I don't care if it risks me losing you. One thing I ask of you if you get there: Keep your head low. All things that you have achieved is because of three things: Hard work, God and Guts. Always remember to look back and see how far you've gone and who helped you out along the way.
Work From Home is a High Discipline Benefit
Work From Home is a company culture I want to keep. As it is, I'm barely seeing all of us in the office together. I do not want to remove this benefit. However there are some of you here that fail to work from home on their scheduled Work from Home days. Or they would work late in the day – but by then we're all out of office and we cannot coordinate.
Work from home should mean that you are indeed working – from home. On the right office hours that you are scheduled to work in. Make sure that you are available to contact the whole time – and respond!
I will need your dedication and discipline to keep this culture alive.
Vacation Leaves
I think that we have too much vacation leaves for each of us. 15 a year is awesome but it contributes to us not being complete in the office. I barely remember a day and time when we're all here and there was no special event to celebrate. I'm planning to trim this down to 10 – which is still generous in my honest opinion because we still have sick and emergency leaves as well as work from home to recharge ourselves.
The Maid Experience
It was awesome not having to sweep the floor, clean the CR, cook rice and all that stuff. Now we'll have to do all these things on our own. I'm glad that we've all learned and improved since the Batac days – and this is when you'll be able to show me that I can finally entrust the office to all of you.
We will help you by setting up reminders in places where we think will be most helpful. Please follow rules and cleaning schedules (when we'll schedule you) as we are all going to be responsible for our office. Remember that we are a start-up and not a corporation. Trust me when I say that most start-ups don't have their own office maids.
Make the office a place where you want to work in. We are God's appointed stewards for this place.
My Wedding Day
I expect all of you to be there. It's at February 22 (222) next year. Things are going to change – in fact, they already are. And we all feel it. I've got tons of extra meetings for wedding suppliers and ninongs and ninangs to take care of as well as house suppliers and check-ups.
I'm going to be living around Scout area at QC which is approximately an hour and a half from here. I'll try my best to be here at least every Monday for meetings, mentoring and 1 on 1's.
There is a golden opportunity that will be handed over to you as I transfer to QC. And some of your will grab it. Leaders will spring up. Innovation will improve. Epidemics of hard work and self-imposed projects will start. Some of you here such as John, Marc, Austin and P3 are already laying down the foundations of their websites. I'm very proud of these four for doing so.
That's not to say that the rest of you are doing any less. Some of you are learning new programming languages everyday. I'm very proud of my brother for trying to go out of his comfort zone to learn mobile responsive codes.
People who bring themselves forward deserve respect.
I will always be your mentor and leader and coach. If there is anything you need help with, I am a doorknock away. And someday perhaps, an email away.
2 Short Years Flew By
I can still vividly recall how we started out just the 3 of us – in that small office in NUR building with all its quirks and limitations.
Even if we are still considered a 'baby' as a business in the world's standards, we had a really good run. Help me help you win. Most importantly, help me help you grow.
Let me leave you with this short verse I came upon in my devotion: "To learn, you must love discipline; it is stupid to hate correction." – Proverbs 12:1
Love discipline. Love correction. Love God. Take ownership of SEO Hacker as if it is yours.
Because at the end of the day, we are all riding the same plane.
Cheers fellas,
– Sean Si