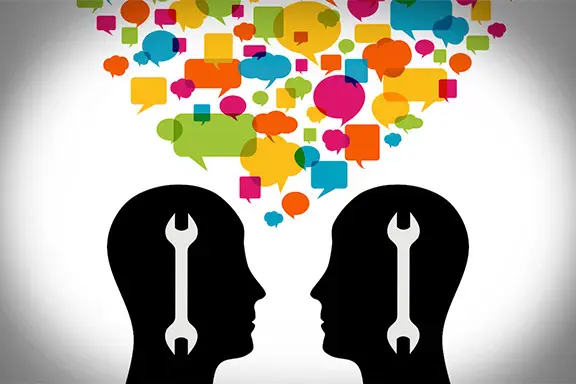 Getting a solid social media following is imperative to building a strong business. Unfortunately, building a social media presence is also very time-consuming and can take valuable time away from making sales and improving your business. With the help of these free services, however, you can build a solid social media presence without investing hours of your time.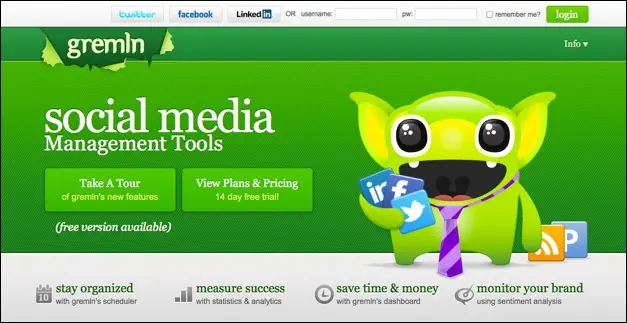 1) Gremln
Creating a strong social media presence requires consistently updating and posting to your pages. With a busy schedule, fitting those posts in can be a hassle at best and an interruption at worst. Gremln helps prevent your social media presence from falling into disrepair by providing a single platform to schedule updates. Gremln does have paid upgrades for those interested in integrating more profiles and usernames into the system, but the basic service provides an adequate introduction to Gremln's service.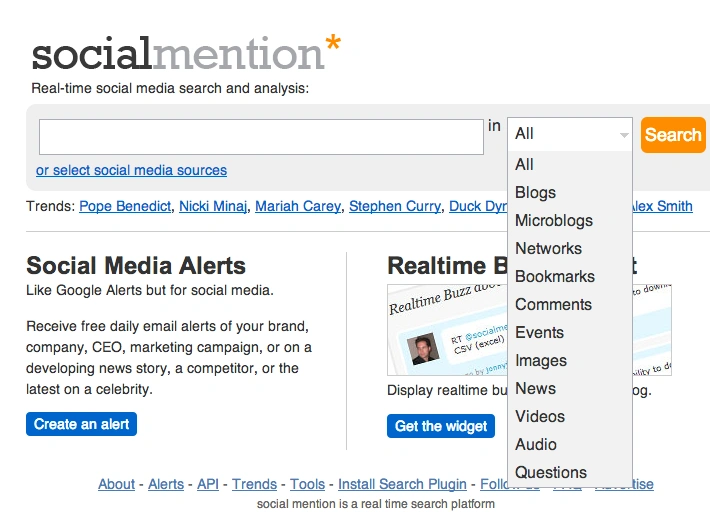 Social Mention is a completely free service that allows you to see an up-to-date list of who is talking about your business and what they're saying. Aggregating over 100 social media sites, Social Mention is a great way to determine your strongest online advocates and gather company feedback. Utilizing Social Mention to cultivate relationships with your fans and determine the trends associated with your brand can help boost social media exposure and increase your social media following.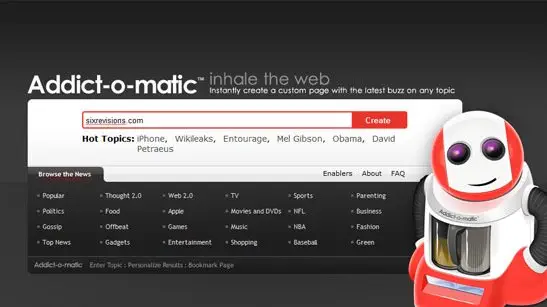 Determining what's hot and what's trending is the key to building a share-worthy social media presence. Addictomatic makes it easy by presenting the most followed, shared and watched content on the web. Simply enter a topic and watch Addictomatic spit out a list of content that can help you form posts, share information with followers or start a discussion. Addictomatic makes it easy to keep your feeds interesting by providing quality, popular content.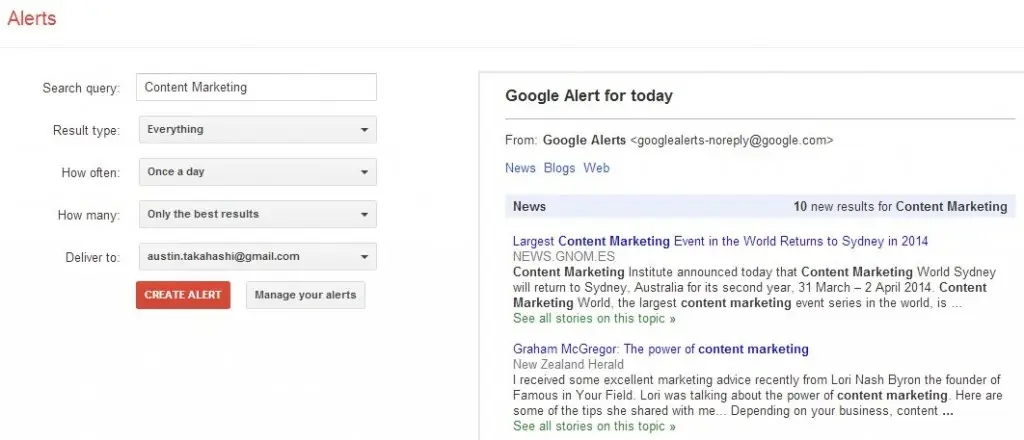 If you aren't signed up for Google Alerts, you should be. Like Addictomatic, Google Alerts can keep you up to date on trending information and content within your business. Unlike Addictomatic, Google Updates focuses on news stories. These stories can be quickly shared with followers or developed into original content based on up-to-date news stories.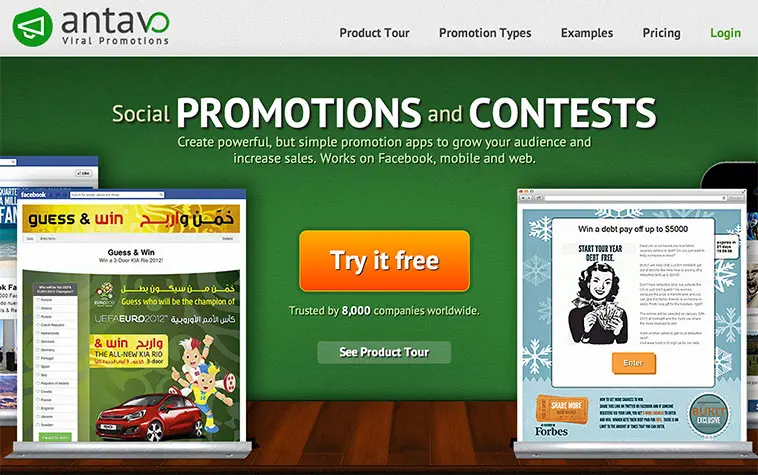 5) Antavo
User engagement is a vital part of marketing your brand, and there's no place where user engagement is more evident than in online promotions. Creating a promotion can help you gain new followers, engage current followers and drive sales and interest in your brand. Antavo is a website devoted to viral promotions through contests, quizzes, polls and giveaways across multiple social media sites. Antavo offers a free trial for business owners interested in their service. At $25 a month following the free trial, Antavo is a great way to improve your social media presence.
6) Reachli
Determining the best way to reach out to new users on visual media platforms can be challenging. Pinterest can be a fantastic way to build a fan base, but without the proper tools, it's impossible to effectively spread your message. Reachli is a service that can help your business reach out to those posting similar content on visual media sites, as well as expose you to trending and popular visual media. For a strong presence on visual social media sites, try Reachli.

7) How Sociable
With the variety of social media sites available, it's hard to determine where your efforts are best spent. How Sociable clears up the confusion by providing a list of the social media sites that are talking about your business. The free service allows you to track 12 metrics over Facebook, Youtube, Twitter and more.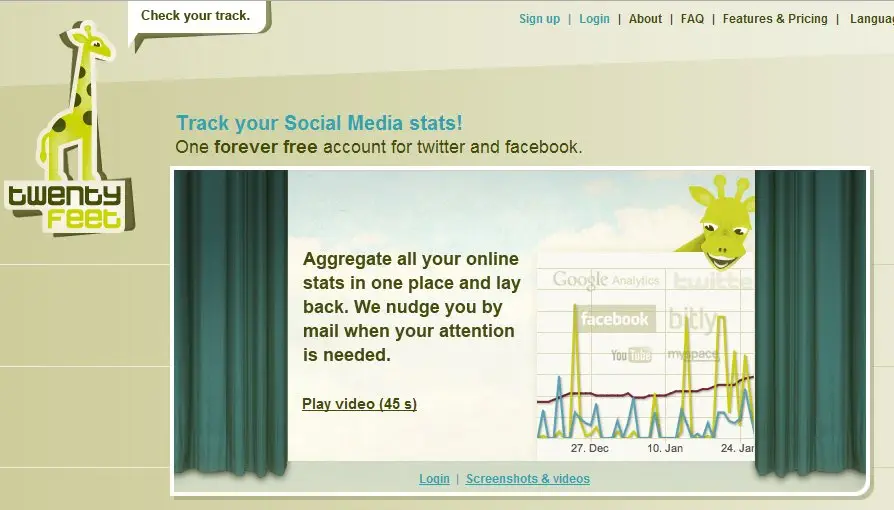 8) Twenty Feet
Apt to forget to update your Facebook or consistently send out tweets? Twenty Feet is a free site that allows you to integrate your Twitter and Facebook into one platform that tracks your metrics, updates your site and give you a nudge when important updates or messages are sent to your account. For more integration, Twenty Feet also has a paid service.
Creating a strong social media presence does take some sweat equity, but learning to work smarter – not harder – is the key to creating an effective presence. Most of the tools mentioned are free or offer free trials. While they all may not be valuable to your particular business, a few effective social media helpers can cut out hours of work while building a strong following.
There are tons of other ways to learn more about Social Media Marketing. I hear that Sean's SEO School is one of the best free platforms to learn from in all things SEO and inbound marketing. Subscribe here to start learning today.