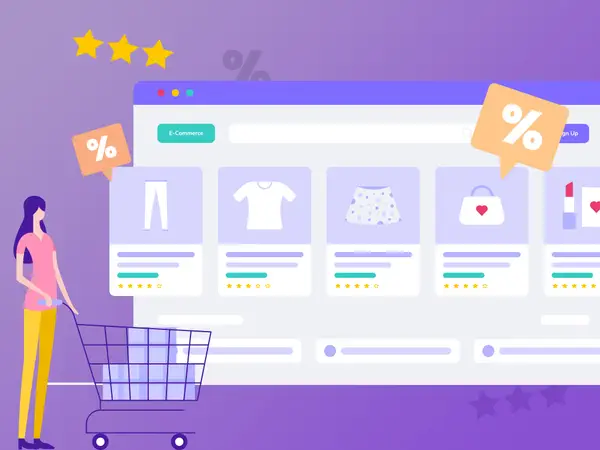 If you're looking to start selling your products online, product page SEO should be an important part of your strategy. While in brick and mortar stores customers can physically handle and inspect products at close range, they aren't afforded the same luxury in online stores. At the same time, coming across a store isn't as simple online as it is in real life.
Having the right factors on your product pages can help customers easily find and explore your e-commerce store to recreate that same feeling in a virtual setting. Today I'm gonna be teaching you how to do just that by optimizing your product page for SEO.
Use High-Quality Photos
One of the best ways to get people to add a product to their online shopping cart is with high-quality photos. Make sure it is clear enough for the customer to inspect it closely. If a product has different colors, make sure you have photos that showcase each one. You can even accompany it with text that highlights what makes your product different.

In terms of SEO, make sure you add the right alt text to your photos. Try to make your alt text as descriptive as possible to make it easier for Google's algorithm to understand the type of products that you are selling.
Create Realistic Yet Enticing Copy
Once you've secured high-quality photos, it's time to work on your copy. Your copy needs to be able to accurately describe your product while also enticing the customer to purchase it. If there are more details about your product that you couldn't put in your photos, feel free to incorporate them into your copy.
In terms of SEO, your copy is the perfect opportunity for you to target a customer's pain points. Make sure that the customer knows exactly how your product can help solve their problems or concerns.
Depending on what type of industry you're from, there are different essential pieces of information that should be present on your product pages. For example, product pages for medicine should have important information such as the proper serving size and warnings for types of people that the medicine may have an adverse effect on.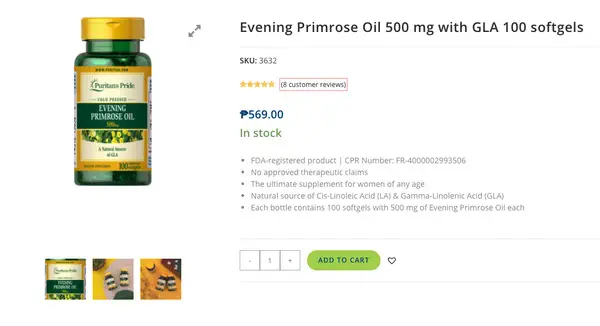 Add Searchable Keywords
Besides thinking about what type of information customers want to see on your product, it's also important to integrate information that Google wants to see. One of the best ways to do so is to add searchable keywords to your product pages. The right keywords can help the algorithm understand what your page is about.
Take a look at one of our new clients, a corporate uniform supplier. We incorporated the keyword "Delta Plus Harness Philippines" into their "Fall Arrest" product category page. In just under a month, they went from the 28th spot to the number 1 spot on Google.

Integrating keywords into your headings, copy, alt text, and meta data can increase your visibility on the SERPs as well as the number of keywords that your website is ranking for.
Utilize Schema
Another way to make your product pages stand out on the SERPs is through schema. With different types of schema, users can learn more about your product before they even click on your page. These bits of information can increase the chances of your customers becoming interested enough to choose your product over other pages. Some types of schema useful for e-commerce websites are Product Schema, Ratings Schema, and Price Schema.
Here's what product pages with schema look like on the SERPs.

Take Into Consideration UI/UX
Last but definitely not the least, take your UI/UX into consideration. You don't want people to just click on your page, you may also want them to move to the next stage of the sales funnel. To do that, you need good website navigation.
If you have multiple product types, separate them by category so it's easier for customers to go through them. If you sell intricate products, make sure customers can zoom in to see the precise details. If you have product features that you want to highlight, make sure you place them as part of your above the fold content.

In short, make your customers feel like they're shopping in a store in real life. Make things easy to find and make pages easy to go through.
Key Takeaway
Now that you know more about Product Page SEO, you can make your shop and your products more visible on the SERPs. Attract customers with enticing copy, high-quality photos, and the right keywords. These bits of information will not only help your pages become more visible but also give your customers more of a reason to choose your brand over your competitors.
Do you have any other recommendations when it comes to optimizing product pages for SEO? Let me know in the comments section below!