No it has nothing to do with fishing. Period.
Hook them in
Linkbaiting is the term we use for creating a webpage with a certain content that is so intriguing, infuriating, or amusing, that you can't help but share it by linking back to it.
Knowing which bait to use
It has more to do with emotionally connecting with your audience in a level that will drive them to recommend your stuff (therefore linking to it) to their network of contacts and friends.
There is more to linkbaiting than meets the eye. You have to know your fish in order to know which bait to use. If you have no idea about the kind of fish you want to reel in, then you would have no idea which bait to use. If you use a wrong bait, you're wasting time and effort – and the bait.
Variety of baits
There is almost no limit to your choice of linkbait. I'm sure you've seen some in your time surfing the web. Some linkbait articles are ones which list down a top-ten of something, or a how-to resource, or perhaps a video resource of something, etc…
As long as your content is unique, witty, informative, or perhaps controversial, you'll be sure to get some link love. Especially if your website can be easily found for that article – either through social media or the search engines.
Paitence is needed
Just like how you are bound to wait for the fishes to bite in fishing, you will also have to be patient on the links coming in. It won't come right after you publish it. It  may take a while more than that – it may even take a year or more in order for the links to come pouring through.
There is no definite timeline when the fishes will bite – but unless you put the bait in the water, you're getting nothing. Better to let 'er rip and be patient than to say 'the heck with it'.
Is it recommended?
Heck yeah!
Linkbaiting is one of the best ways to get one-way links without exerting much effort in persuading webmasters to link to you. It is first and foremost giving a gift to the online community and then receiving the 'thank you' of those receivers through the form of links.
Give value and in return, you will consequently receive appreciation for your gift. It's just how the world works :)
If you want to know more about the effectiveness of linkbaiting, check out an article I wrote about Five reasons why linkbaiting is the way to go.
Sincerely,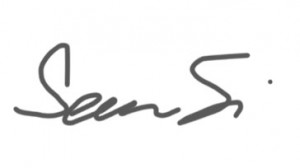 Sean Patrick Si
SEO Hacker Founder and SEO Specialist